More than 500 people tried the MONICA smart wristband at the IoT Week in Aarhus. Even though there were a few challenges along the way, the response to the IoT wristband and its interactive features was very positive, generating increased interest in its potential.
In the MONICA project, the smart wristband is mainly used for crowd monitoring at pilot events but to show its potential, MONICA added additional features for the IoT Week so that participants could use the wristband to connect with each other, vote at conference talks and be notified of keynote sessions.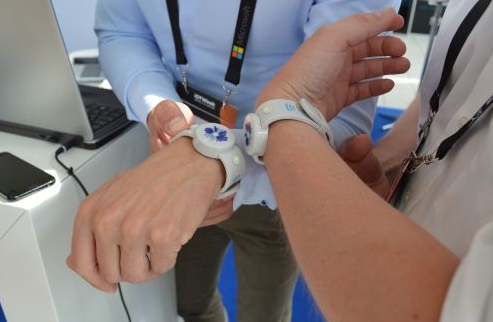 Watch the webcast from our session or listen to the session podcast
Even though the smart wristband demonstration was the main activity for MONICA at the IoT Week, the project also conducted a session on the use of IoT to manage sound and security at large, open-air events. The session was webcast and is accessible with slides so you can follow the talk even better.